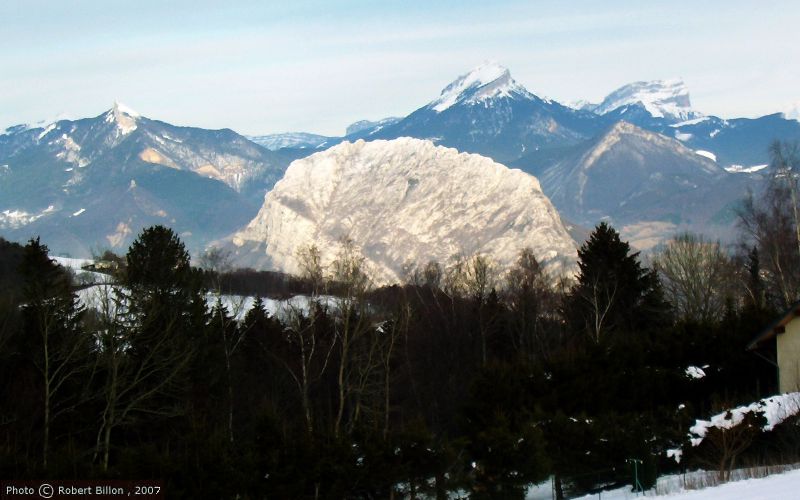 Photo (C) Robert Billon , 2007

Three years and a half later, vista from St Nizier du Moucherotte. Not any vegetation can be seen. Centuries, perhaps millenaries, will be needed before this rocky summit retrieves his lost bush cover, as the humus has been destroyed by the fire.

Trois ans et demi plus tard, photo depuis le belvédère de St Nizier du Moucherotte. Toujours pas de végétation en vue. Il faudra probablement des siècles, voire des millénaires pour que ce sommet rocheux retrouve la végétation arbustive basse qui le recouvrait, car l'humus a été détruit par le feu.