La Vallée des Merveilles est située dans le parc national du Mercantour, Alpes françaises du Sud, environ 80 km au Nord de Nice. Des dizaines de milliers de gravures rupestres datées de l'âge du bronze y ont été découvertes.
The Vallée des Merveilles (The Valley of Wonders) is located in the Mercantour National Park, southern French Alps, about 80 km (50 miles) North of Nice city. Tens of thousands of rock engravings, dated from the bronze age, were discovered here.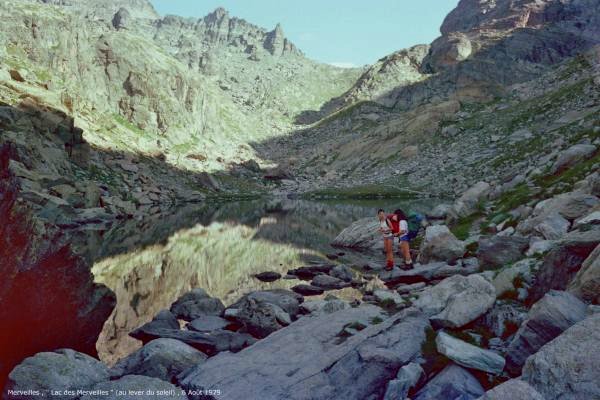 Les eaux du Lac des Merveilles, altitude 2294 m, sont si limpides qu'on ne voit que le reflet de la montagne illuminée par le soleil levant. Au loin, la baisse de Valmasque, altitude 2549 m.
The waters of the Lac des Merveilles (The Lake of Wonders), altitude 2294 meters (about 6900 feet), are so limpid that one can see only the reflection of the mountain lighted by the rising sun. In the remote, the Valmasque pass, altitude 2549 meters (about 7700 feet).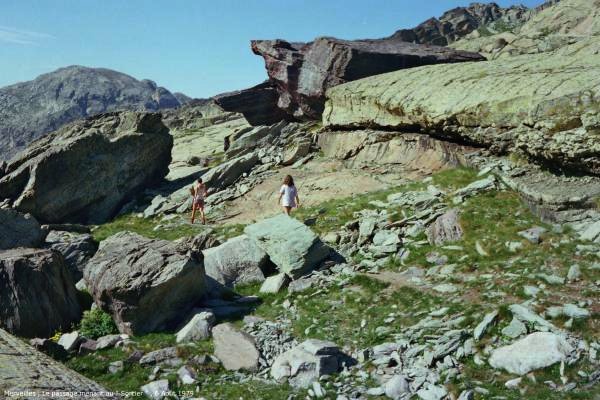 Passage menant au Sorcier - The passageway toward the Sorcier (The Sorcerer)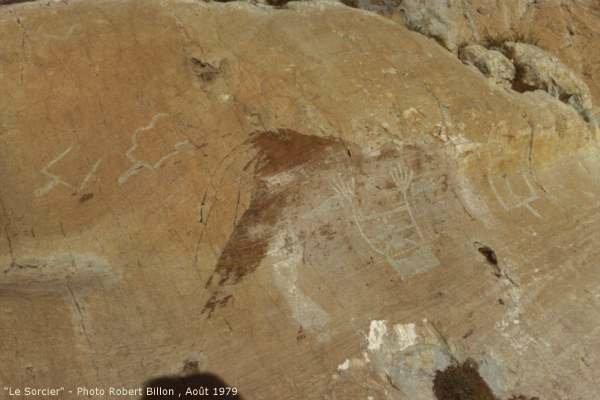 Le Sorcier - The Sorcerer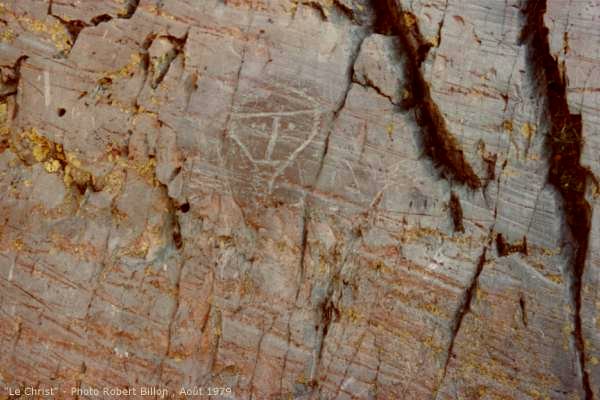 Le Christ - The Christ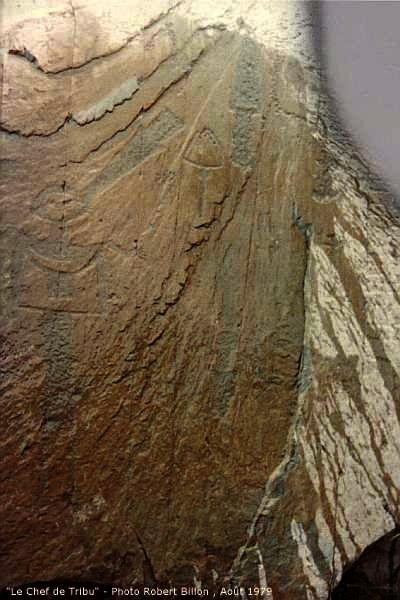 Le Chef de tribu - The chief of the tribe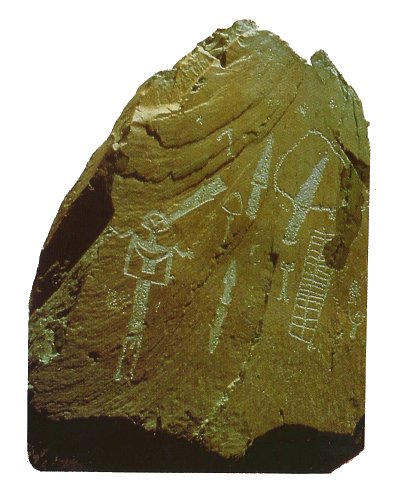 Le Chef de tribu - The chief of the tribe
Une image améliorée extraite de :
LANGAGE DES SIGNES, Georges Jean, Ed. Gallimard, 1989
An enhanced picture from the book:
LANGAGE DES SIGNES, Georges Jean, Ed. Gallimard, 1989

Bibliographie en langue française - French bibliohraphy
Guide Paschetta des Alpes Maritimes
MERVEILLES TENDE GORDOLASQUE
par Vincent Paschetta
Editions Didier et Richard, Grenoble, 1978



---
File : merveil.html, Robert L.E. Billon, 2004-01-11. Last update: 2010-10-25