La Corse est en fait une "montagne dans la mer". Elle culmine à 2708 m au Monte Cinto. L'île s'étend sur environ 185 km du Nord au Sud et 85 km d'Est en Ouest. Son histoire peut être tracée jusqu'à la civilisation mégalithique au 3ème millénaire avant l'ère commune. Le peuple corse descend des Celto-Ligures et des Ibères. Le climat est agréable et les habitants très acceuillants. C'est une destination idéale pour pratiquer la randonnée. Il est possible, pour des randonneurs entraînés, de traverser l'île, de Calenzana à Conca, en deux semaines, par un sentier un peu sportif mais bien balisé (GR20) et où de nombreuses variantes sont possibles. On trouve sur internet de nombreux récits et conseils de randonneurs. Ils ont probablement voulu laisser à la postérité une trace de leur aventure, un peu comme les escargots laissent une trace sur leur chemin. C'est la raison pour laquelle cette page est très courte, elle ferait double emploi.
The Corsica island is in fact a "mountain in the sea". The highest point is at Monte Cinto summit, 2708 m (about 8200 feet). Its span is about 185 km North to South (about 115 miles) and 85 km East to West (about 53 miles). His history can be traced up to the megalithic civilisation, 3000 years BC (Before Common era). The Corsican people is descended from Celto-Ligures and Iberes. The climate is agreeable an the inhabitants very welcoming. Corsica is a favorite destination for hikers. Trained hikers can walk the transect from Calenzana to Conca in two weeks by a moderately hard but well marked out footpath (GR20) with the added possibility of several variations. One can find on the web numerous accounts and advices from hikers. They probably wanted to leave a trace of their adventure behind them to the posterity, as do snails leave a trace on their path. This explains why this page is very short, it could be redundant.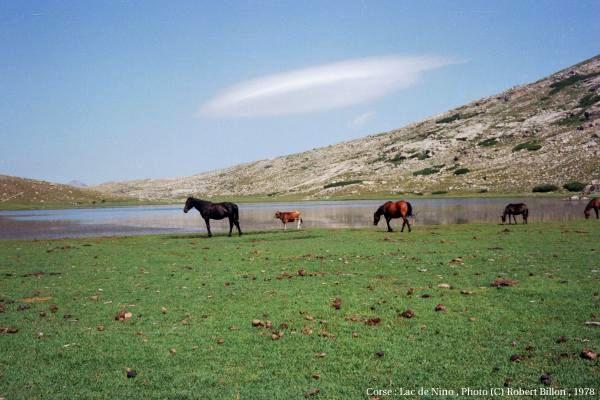 Le lac de Nino est situé dans la montagne Corse, à 1743 m d'altitude. On apperçoit dans le ciel un superbe nuage lenticulaire.

The Nino lake is located in the mountains of the Corsica island, alt. 1743 m. One can see in the sky, a typical lenticular cloud.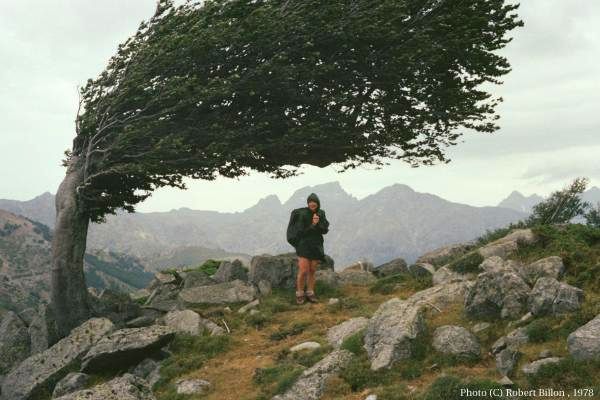 Dans la montagne Corse, au col Saint Pierre , altitude 1452 m, cet arbre a poussé couché dans la direction des vents dominants.

In the Corsican mountains, at the Saint Pierre pass, 1452 m hight, this tree grew leaning in the direction of the dominant winds.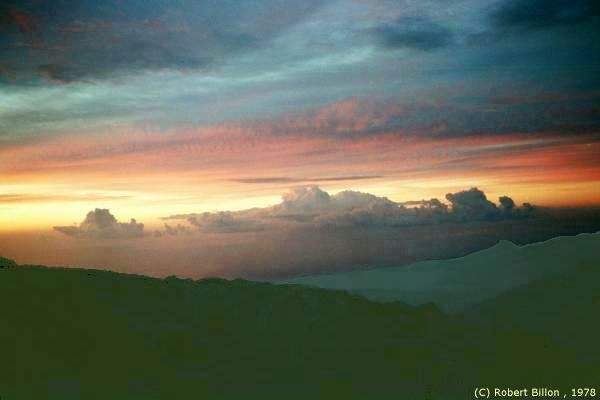 Lever de soleil sur la mer Tyrrhénienne vu depuis la montagne.

Sunrise over the Tyrrhenian sea, vista from altitude.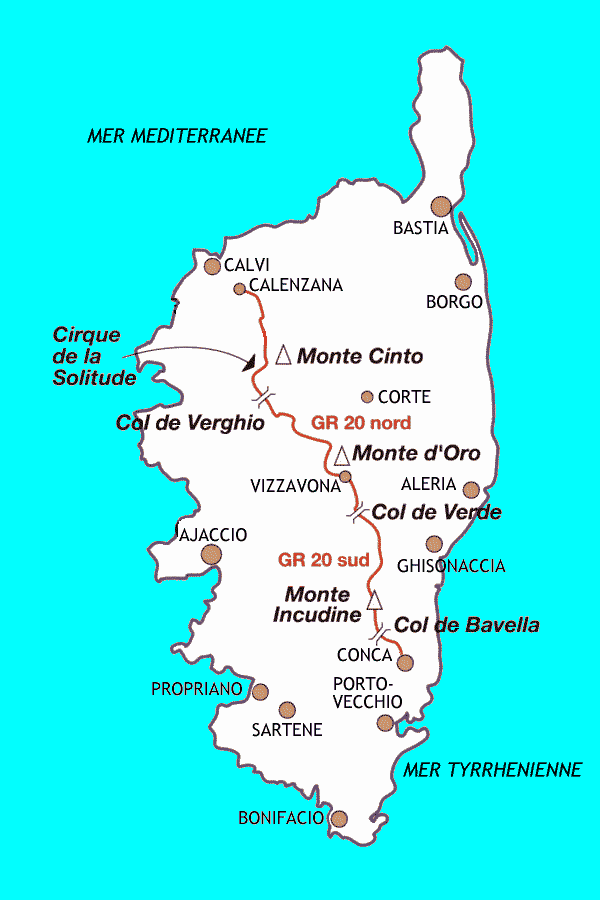 Carte de la Corse - Corsica map


---
File: corse.html, Robert L.E. Billon, 2004-03-08. Last update: 2010-10-25